Renowned Italian lighting manufacturer Studio Italia Design celebrated its platinum jubilee this summer by revealing a name change as part of a rebranding initiative.
Changing the name of the company your grandfather founded 70 years ago is not a decision that Massimiliano Tosetto, General Manager of Studio Italia Design, took lightly — then again, it's not the first time the Venetian lighting manufacturer has changed its name. As the third generation of the Tosetto family, Massimiliano gave approximately two years of thought to the idea of rebranding the firm on the advent of its 70th anniversary to emphasize the next phase in its design evolution. The planning included brainstorming sessions with experts such as the company's newly appointed Design Curator Luca Nichetto; branding expert Béatrice Ferrari of Synesia; and Valerio Italian Tamagnini, Co-founder & Creative Director of Studio Blanco.
Their criteria was to find a word that was simple (in a graphics and phonetic sense), easily recognizable, and would convey the company's principles of being made in Italy with excellent craftsmanship and a commitment to research and development as well as technological innovation.
The official unveiling of the new brand took place in June and has continued with product launches in July and, most recently, in September.
"Our company has evolved several times in its history and the most significant evolutions have involved a change of name or logo; [therefore] we can say that this rebrand is in the nature of our family business," Tosetto explains. "Our company was founded by my grandfather, Angelo, in 1950 as 'Angelo Tosetto' and it evolved until my father, Andrea, came up with the name 'Studio Italia Design' to mark his precise choice to abandon the typical traditional Venetian style that characterized the company at that time and to embark on his own pursuit of contemporary style. And it was a good choice, since this name has led us to grow and establish ourselves as a solid and capable lighting company on an international level." Following in that tradition, Tosetto says, "Now the time has come for us to show who we are today, and I couldn't think of a better occasion than our 70th anniversary. This new name – Lodes – marks the beginning of a new era of design and innovation for us, deeply rooted in the manufacturing knowhow consolidated over time. This rebrand is part of a process which has been conceived with a long-term perspective to create value capitalizing on our history and experience."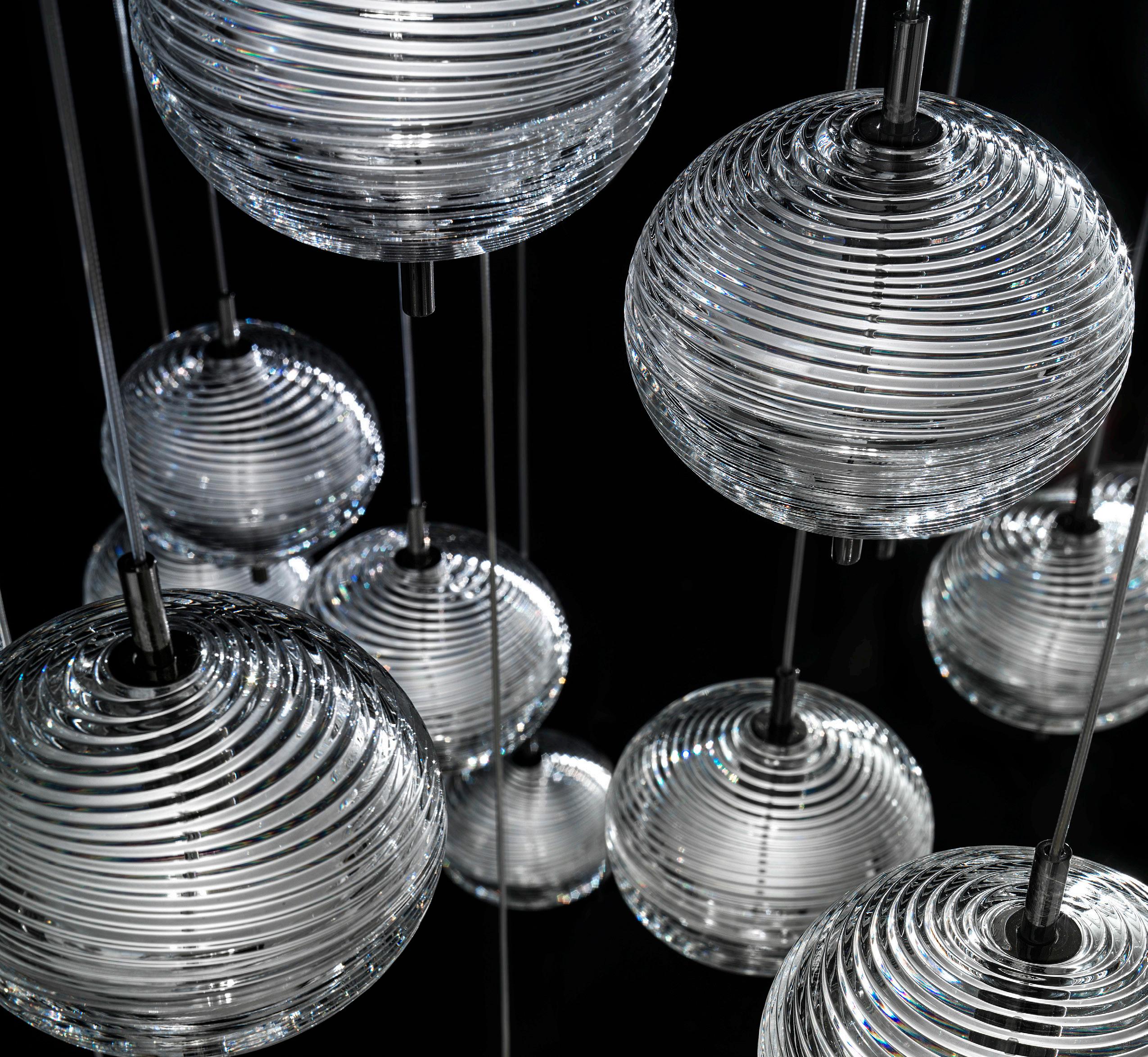 As Italy, along with the rest of the world, faced a countrywide lockdown to combat the COVID-19 pandemic, Tosetto observes, "The spaces we live in became central to our lives more so than ever before. With the emphasis on what makes our environments not only safe, but also in tune with our wellbeing and comfort, the 'new normal' will embrace the pieces we choose to live with and what can enhance the feeling of contentment in difficult times. We wish for Lodes to be part of these changes to our lives and view this unprecedented experience as a period of learning."
Fans of Studio Italia Design need not worry about any drastic changes as Tosetto reassures, "The essence of the company stays the same, while our commitment to design and innovation is more markedly showcased by our new identity. In Luca Nichetto's role as Design Curator, he will serve in the company's creative evolution and continued efforts to accelerate the brand's design credentials into a new era of competitive and high-quality products. Luca is both designing products for our company – such as the Jefferson suspension lamp – and is also introducing us to other designers whose values and aesthetics match our vision."
Tosetto says he would like to see the Lodes brand be associated with "dynamism and freshness" and envisions its products as "versatile lighting solutions that are technologically savvy and adaptable to the creative attitude of those who choose them."
When it comes to manufacturing operations and distribution, there are no changes on the horizon. "Our business is healthy and does not require any drastic intervention,"
Tosetto comments. "Everything stays essentially the same as far as our distribution is concerned. Of course, we will keep evolving; it is in our DNA and in the nature of the business. We just launched our new website lodes.com in seven languages to best serve our global customers in the 90 markets where our products are available today." In North America, Lodes (just as with Studio Italia Design) is distributed exclusively through JB Lighting Collection, which is headquartered in New Jersey and co-founded by industry veterans Josie Anthony and Blair Hutkin.
"All of the channels of distribution will remain the same — both in terms of the rep organization, as well as showrooms and e-commerce," Josie Anthony affirms. "The rebranding to Lodes is especially exciting for us, not just because we are proud to continue to distribute such a storied, well-regarded line, but also because it represents an opportunity for us to grow as an organization. As Lodes expands its product offering, we will further expand our sales network and seek out additional channels of distribution."
The product line and inventory of Studio Italia Design will still be available under the Lodes brand. "In addition to offering Studio Italia Design's iconic assortment of designs, Lodes is committed to regularly introducing new and design-forward pieces. We're pleased to be a part of this exciting time for the Lodes brand as it evolves under the continued leadership of General Manager Massimiliano Tosetto," Anthony remarks.
While the global pandemic has caused shipping delays for other manufacturers' products in a wide variety of categories, that is not the case with JB Lighting Collection. Realizing the need for deep inventory, Anthony and Hutkin have amassed a healthy supply of Studio Italia Design and Lodes products in their New Jersey warehouse for immediate shipping to serve specifiers' needs on their architectural projects. "We look forward to the next 70 years of design and innovation," says Anthony of the Lodes brand.
This article originally appeared in the October 2020 issue of designing lighting.